CELEBRATING 35 YEARS!
09/09/2019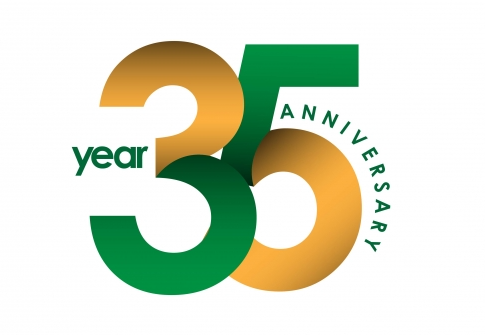 This September, Dunbar Educational Consultants celebrates thirty-five years of guiding students to exciting opportunities at schools, colleges and graduate schools, while supporting parents along the way in an emotional as well as intellectual and logistical process. We thank the thousands of families who entrusted their children to us as we worked together to find the best academic as well as social environments for our individual students!
Don Dunbar founded our company in 1984 after having been a college counselor in both a public and independent school—Weston High School in Massachusetts and later Phillips Academy Andover. Much has changed in college admissions since our founding. At Andover in the early eighties, college counselors from a few independent schools – including Andover – were included in admissions committee meetings at Harvard, Yale, Princeton, the University of Pennsylvania and Brown, as well as smaller colleges such as Wesleyan and Swarthmore. School college counselors have not enjoyed this privilege for at least twenty-five years as colleges decided that they were giving unfair advantage to independent school candidates but what Don learned then has been passed on to succeeding Dunbar consultants, even as we have kept up with evolving trends in admissions.
Schools and colleges continue to value high test scores and grade point averages as they try to build their incoming classes but other variables such as socio-economic background, athletic ability, and achievement outside the classroom, to name a few, have become more prominent.  As individual counselors, we stay current by visiting schools and colleges, meeting with SAT/ACT tutors, and attending professional conferences as members of the National Association of College Admissions Counselors (NACAC), the Independent Educational Consultants Association (IECA) and the National Association of Therapeutic Schools and Programs (NATSAP).
The greatest change, however, in the past few years is the greater anxiety surrounding the process. At its extreme, this anxiety manifested itself in this year's Varsity Blues scandal when it was revealed that some parents were willing – even eager – to pay enormous bribes to guarantee their children's admission to select colleges. We at Dunbar consider reducing stress in the process by helping our families make informed choices part of our mission. We will work to find the individual strengths and interests of each student and help them to develop and then demonstrate these strengths throughout their admissions process, whether it be meeting with admissions reps at school and college fairs, contacting professors at colleges, researching opportunities outside the classroom, or preparing their applications.
Thirty years ago Nike launched a compelling ad campaign with the slogan  "There is No Finish Line" and this is particularly true in education.  High school, college and graduate school simply represent life chapters and not end goals. There are plenty of excellent educational institutions where students will be challenged and happy; our goal is to guide them through the process, help them make informed decisions along the way, and support their family through the journey. We have enjoyed wonderful relationships with families over the past thirty-five years and look forward to many more years of the same!