Congratulations to the Dunbar Class of 2021!
06/25/2021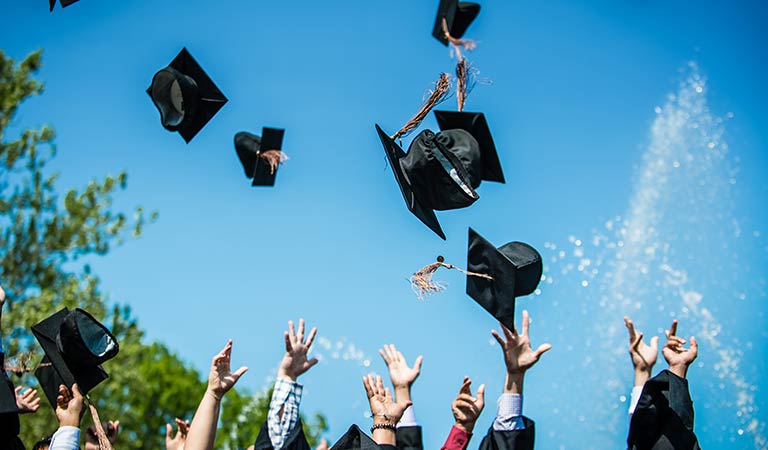 Dunbar students were busy this year, submitting applications to 143 unique colleges and universities, from Amherst to Yale, and from the Georgia Institute of Technology to the Pratt Institute (and everything in between!) – the largest and most diverse list ever!
The most popular colleges among our students this year were:
The University of California system as a whole
Tufts
Boston College
University of Virginia
University of Pennsylvania
Georgetown
Vanderbilt
Villanova
In addition, this year marked the first year when almost all colleges adopted test-optional admissions policies due to the difficulty of standardized testing during the pandemic. While most colleges will continue to be test-optional for the high school Class of '22, we encourage students to take the SAT or ACT if they can, and to submit scores that are strong for any of the colleges they are applying to since high test scores will enhance their application. (To stay on top of which colleges are test-optional, visit Fairtest here.)
Each fall the Dunbar group assesses the likelihood of a student's admission to a particular college by using three categories: Likely (chance of admission greater than 75%), Possible (chance of admission 50%) and Reach (chance of admission less than 25%). Each spring we review our accuracy to ensure that we are giving our students the best information throughout the application process. The college decision results this year confirmed the accuracy of our group's estimates:
We have traditionally advised students to apply to approximately 10-12 colleges, with at least three in the Likely category and the rest balanced between Possibles and Reaches. Based on our students' results this year, even taking a few surprising denials into consideration, we are going to continue with that advice for the class of 2022. We are delighted that all of our students ended up with options.
As in prior years, we saw considerable advantage for students applying Early Decision versus waiting for the Regular Decision round, particularly for colleges in the Possible and Reach categories. Looking ahead, we expect that trend to continue during the upcoming application cycle.
Please click here to see our complete Class of 2021 College Acceptance List.
This year's group of students includes an Eagle Scout from Chicago who will pursue his passion for sustainable business at Georgetown, a budding designer from Boston excited to dive deeply into her creative studies at Parsons, a talented female coder from Southeast Asia headed to Stanford to continue her studies in computer science, a competitive swimmer from Florida bringing his talent and speed to the team at Babson, and a thoughtful Quizbowler from Connecticut taking her curiosity with her to Harvard.
We worked with students who had special needs, such as learning differences or health issues, and with students who were being recruited for athletic teams. Our students, 6.5% of whom are international residents, come from as far as South Africa and the Philippines, and from all across the United States.
We'd like to thank our families once again for sharing this part of their lives with us, and we wish all of our students the best as they embark on their next chapter!