Decisions and Wait Lists
03/30/2020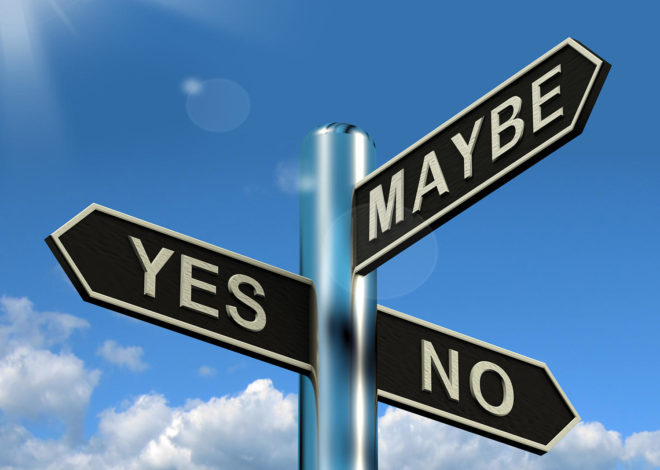 By now, you have probably heard from most of the colleges to which you applied – congratulations on your acceptances! Once you have heard from all of your colleges, you will need to decide which one to attend; if you need help making up your mind, there are several online resources, including virtual opportunities to "meet" students and faculty, tour campuses and attend open houses, to help guide your decision-making, as we have indicated in prior newsletters.
Once you have decided which college you will attend, please be sure to make your enrollment deposit before the deadline to reserve your place and advise other colleges that you will not be attending. They will appreciate this information which could free up a spot for some other applicant. This deadline has traditionally been May 1 but some colleges have already pushed theirs back to June 1 for this year. Here is a link to a spreadsheet prepared and updated by the National Association of College Admissions Counseling summarizing colleges' current admissions policies.
YOU MAY NOT DEPOSIT AT MORE THAN ONE COLLEGE. If you have deposited at one college and are subsequently offered a spot off a Wait List by another college, you may deposit at the second college but you must advise the first college that you will not be attending.
Acceptances to the University of California campuses are provisional until your final transcript is submitted and successful completion of your coursework at a level consistent with your track record is verified. Also, some colleges may offer admission beginning in January, while others may offer admission with a freshman fall semester abroad. One other option we have seen is a Guaranteed Transfer; the student is guaranteed that if he or she achieves a minimum GPA (usually about a 3.0) in approved courses at one of a broad list of specific colleges, he or she has a guaranteed acceptance as a transfer student for sophomore year. All colleges will review your final transcript and reserve the right to rescind your acceptance if your grades deteriorate significantly (or if your disciplinary history has changed significantly). Therefore, it is critical to finish your senior year with strong grades and in good disciplinary standing!
It is possible that you will be – or have been – notified by some colleges that are high on your list that you are being offered a place on their Wait List. If so, you should reply immediately as some colleges have been known to admit candidates from Wait Lists in direct relation to the order that the replies come in. You can then follow up with a note expressing your continued interest in the college. In addition, should you have new information worth submitting to the college – a new set of grades, another teacher recommendation, a coach's evaluation, an award, a project that you have taken on during this time of online learning – be sure to mention it in your note or ask your guidance counselor to pass the information on to the colleges.
When colleges go to their Wait Lists, they are generally looking to put together a class with the same balance of gender, geography, academic interests, extra-curricular strengths, etc, as the class they originally admitted. Your expression of continued interest is important but the decision of who they will take is likely to be driven by factors beyond your control.
If you are placed on more than one Wait List, rank them in order of preference as you may be offered an acceptance and asked for an immediate decision. If you do not want to remain on a particular Wait List, you should notify that college as soon as possible as it will reduce the waiting period for someone else.
With all of this in mind, it is important to realize that a Wait List means what it says, "You have to wait." Being put on a Wait List could mean that you might be taken in the late spring or summer, or invited to start in January instead of September, or it could mean that you might not get in at all. We do believe that this year, in particular, may see a lot of Wait List activity even into the summer as many families' financial circumstances are changing, many students are changing their minds about how far from home they want to be at this time, and there are likely to be fewer international students coming to the US this fall.
In conclusion, deposit at one college that has accepted you by their deadline, respond immediately to those where you wish to remain on their Wait List, rank your choices, and, as hard as it may seem, be prepared to wait. Wait Lists are not guarantees but they do mean the college liked you and would like to take you if they can.
Lastly, while we prefer you receive a Wait List offer from a college high on your list rather than a flat denial, you need to be realistic about your chances. It's best to assume you will be attending the college where you deposit and become excited by it since that is most likely where you will go!