Dunbar Welcomes Jennifer Ely Nemecek, Health Professions Consultant
03/15/2021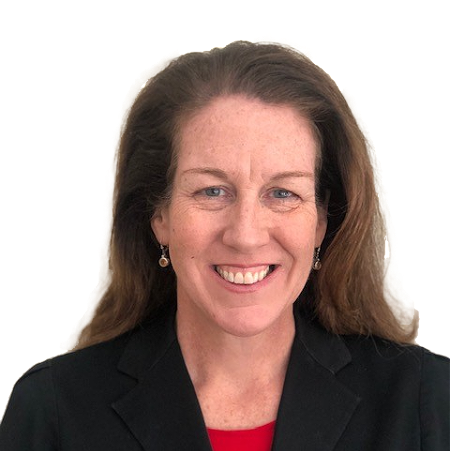 Dunbar is pleased to announce an expansion of our graduate school services with the addition of Jennifer Ely Nemecek, a dedicated specialist in graduate school admission in the health professions including medical, dental, and veterinary schools. "All of us at Dunbar are delighted to welcome Jennifer to our team. She brings not only a wealth of experience and expertise in pre-med consulting but also a highly personal approach to supporting each student she guides through what is an involved process," acknowledges Don Dunbar, founder of Dunbar Educational Consultants.
Jennifer comes to Dunbar with 20+ years of experience in higher education as an Assistant Dean, advisor and college admissions representative at Notre Dame, Brandeis, Georgetown, and the University of Michigan. Her extensive advising background in supporting students as they prepare competitive, successful graduate school applications is a great asset to our team. Jennifer is based in Ann Arbor, Michigan, and will assist high school and college students, as well as graduates, in preparation for applying to schools in the health professions.
In order to more thoroughly introduce Jennifer and her areas of expertise, Jennifer and fellow Dunbar consultant Caroline Brokaw Tucker will be hosting two upcoming webinars:
Pre-Pre-Med 101:
Preparing to be Pre-Med in College
Monday, March 22, 2021 @ 7 PM
For the registration link, click here.
We're excited to present a discussion on how an interest in pursuing a career in medicine can shape academic and extracurricular choices in high school and the college application process! This webinar will also give students an overview of what to expect as a pre-med in college. Please join us for this conversation followed by Q&A. This session is designed for high school students interested in graduate school in the health professions.
Pre-Med 201:
How to Build a Successful Medical School Application
Monday, March 29, 2021 @ 7 PM
For the registration link, click here.
Jennifer and Caroline will discuss how to create a competitive application to medical school. Learn tips on how to gain valuable clinical experience during the pandemic, build required core competencies, secure outstanding letters of recommendation and build your own unique story to be noticed by the medical school admissions committee. Please join us for this conversation followed by Q&A. This session is designed for college pre-meds and their parents.
If you are interested in learning more about our new Health Professions Services, please call our office in New Canaan, CT at 203-972-0730, Extension 1, or click on the Ask About Our Services button below.