How to Stand Out at College Fairs and Recruiting Events
10/13/2021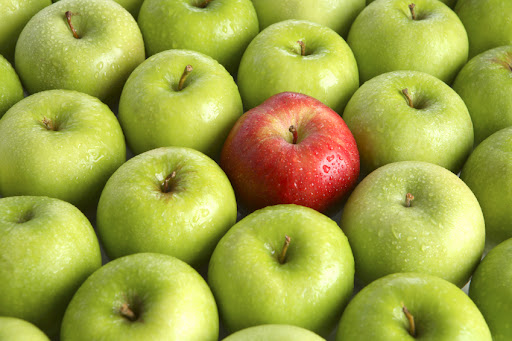 Now that college students are back on campus for the fall, recruiting season is officially in full swing. Eighteen months into the pandemic, virtual recruitment still seems to be the predominant way for companies to be engaging with students, so be ready for lots of Zoom time with employers.
Curious to know who's hiring right now? Handshake, the #1 platform for helping college students get hired, has curated a list of 500 employers who are actively hiring students via their platform right now. Learn more about these organizations here.
So how do you plan and prepare for these virtual recruiting events so you can stand out?
1. Stay in the loop on the career events happening on your campus (even if they are virtual).
Check out your college's Career Center page to see when employers are coming to campus. You can also subscribe to the emails that your Career Center sends out and follow the Career Center on social media so you are constantly updated on what is happening. Recruiting events are happening early and often this fall, so make sure you're prepared to engage when there is an event happening with employers that interest you.
Want to learn more about virtual career events? Here's a link to an article from Handshake with more information.
2. Update your resume and online profile(s) with your most recent experiences, and be sure to include strong, action-oriented bullet points and any key skills!
Your resume and LinkedIn / Handshake profile is often the first impression a recruiter has of you, so make it count! Showcase your technical skills and highlight past experiences that are relevant to the industry or role that you are applying for. Recruiters can even search for key terms on Handshake and LinkedIn and reach out to you about opportunities that might be a fit!
For Handshake's tips on creating a stand-out online profile, click here.
3. Do your research on the companies you want to talk to, and speak up in virtual sessions!
It's even more important to find ways to stand out when you're not meeting a recruiter face to face. Conduct some research prior to events on the companies you want to speak with, and have a few thoughtful questions prepared (questions that can't be answered with a simple online search) that you could ask in the session. This will show the recruiter that you are genuinely interested in the firm and they'll want to engage with you further.
4. Ask for recruiters' contact information and follow up!
Now is not the time to be shy! If you are interested in the opportunity, it is essential that you follow up after an event with the recruiter so they have you on file. Put together a customized thank you email and attach your resume to it. You can even ask a few additional questions in that email if you have some.
Want one-on-one help getting your resume updated or preparing for interviews? Contact Katie Rocheleau at krocheleau@dunbarconsultants.com to learn more about Dunbar's career coaching services.