Resources for Students During Covid-19
05/02/2020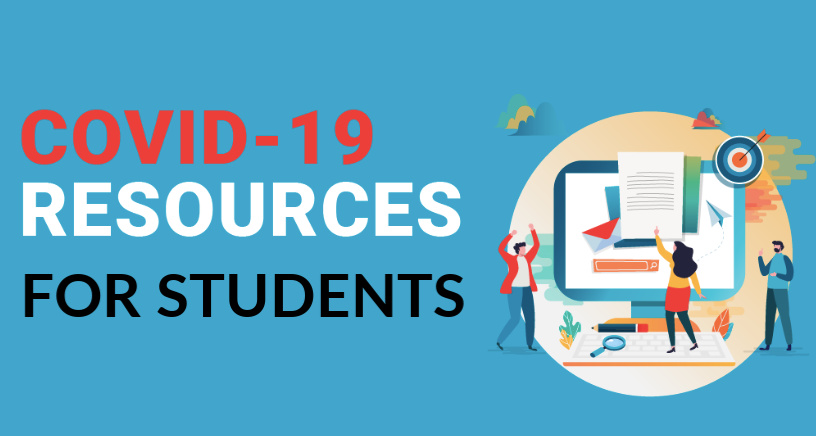 We have always felt that a key part of our mission is to reduce stress for our students and their families as they navigate a particularly complex and stressful process. COVID-19 is certainly challenging us to step up our game! Our objective in putting together this page is to provide you with links to immediately access the information you will find most useful right now from updates provided by the testing agencies and colleges themselves to suggestions on how to make the most of this time at home.
We have also started what we believe will be a series of webinars answering your questions which we link to at the bottom. If you sign up for our newsletter, you will receive an email as we plan these and we welcome your questions at: info@dunbarconsultants.com.
Stay safe and remember – everyone is facing the same difficulties, perhaps just a variation on a theme, and the colleges understand that!
Links specifically related to college admissions:
College Board updates and announcements related to both the SAT and AP programs here.
ACT updates and announcements here.
International Baccalaureate updates here.
FairTest list of test-optional colleges, including those test optional just for the Class of 2021, here.
National Association of College Admissions Counseling collected information from colleges on changes in admissions events, deposit deadlines, plans for the fall, and more here.
Forbes published an interesting article on approaches to the college search, starting with questions that can help a student narrow down their preferences and including links to several options for virtual campus visits. Author Brennan Barnard goes on to describe the ways in which social media can also inform a college search; it's a good read that includes much of the same advice that we have been sharing and then some.
The Chronicle of Higher Education maintains a searchable list of colleges' plans for the fall here.
Links to virtual campus visits:
We are encouraging our students to start with the virtual campus visits and info sessions on the websites of the colleges they are specifically interested in, as well as following their social media and reading their student publications. All of this material produced by the college itself and their community will give you a sense for who they are and how they want to represent themselves to you. Dig into academic departments that interest you, ongoing research projects, and curriculum requirements. Many colleges are also adding options to speak one-on-one with admissions officers and students. Furthermore, if a college is interested in tracking your interest, they can track your ISP address on their web site.
That said, there are a number of other options for virtual campus visits:
www.campusreel.org
​
www.youvisit.com
​
www.youniversitytv.com
​
www.gobeyondthebrochure.com
​
campustours.com
​
www.ecampustours.com
Links to resources for academic and non-academic opportunities:
We recommend focusing on doing what you love as best you can. If you love STEM, find an online course in a discipline your high school doesn't offer. If you're a writer, write; keep a journal of these historic times – your day-to-day lives right now will be fascinating to a future generation. If you're an artist or performer, practice and develop your craft. If you're a coder, design an app that either helps or entertains people. If you're an athlete, train as best you can – your future competition is facing the same constraints.
We are already hearing from colleges that they are excited to see what students are doing with this time and would not be surprised if some supplements specifically ask that question.
The bottom line is this – make good use of this time, not just for your future college applications but for yourself. When theaters in England were closed during a plague, Shakespeare wrote some of his greatest works, including King Lear and many of his sonnets; when Isaac Newton was sent home from Cambridge for a year during the Great Plague, he developed the theory of gravity and the foundations for calculus. Being home does not mean you stop learning or growing – but what you do in this time will shape what you learn and who you grow into.
Coursera's website with online courses from universities all over the world here.
Dunbar's Reading List for high school students – a collection of fiction and non-fiction books to broaden thinking and develop an appreciation for the power of the written word, including thumbnail descriptions of each book here.
A comprehensive collection of links for all kinds of interests, academic and otherwise from College Matchpoint, including online summer programs, research projects, and service opportunities, here.
A collection of places online where you can learn to play an instrument or improve your current skills here:
Top art and museum tours for those who want to expand their exposure to some of the world's greatest art collections here.
A huge range of dance, theater, and classical music performances are available here.
Links to Our Favorite Blogs from Admissions Offices:
In many respects, no one knows college admissions better than the people who direct their colleges' admissions offices and their officers. And several of them post regular blogs about admissions in general and how COVID19 is affecting college campuses and their work. These blogs are wise, insightful, and compassionate – they offer great advice and perspective. We highly encourage you to read through some of our favorites.
Rick Clark at GA Tech
Chris Peterson at MIT
Dean J at UVA
Jeff Schiffman at Tulane
Links to Dunbar Webinars:
April 29, 2020 – Options Facing the Class of 2020
April 15, 2020 – College Admissions in the Midst of Covid-19