Seniors: Why it's important to have a Plan B
11/29/2017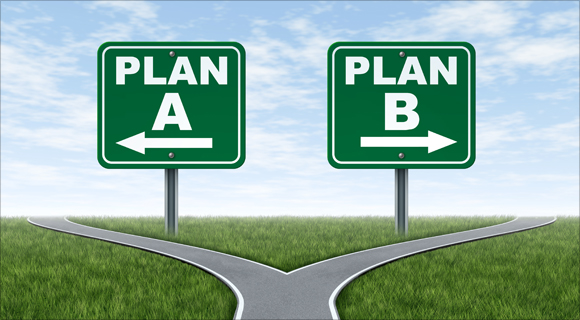 The countdown to ED acceptance dates in December has begun and understandably, students and their families are excited/anxious to hear from their ED colleges. Instead of simply waiting anxiously for that day to arrive, we recommend getting your "Plan B" in place now and, while hoping for the best, preparing for the worst. What does this mean?
Preparing for a denial or deferral:
Should you get denied of deferred at your ED choice, having the supplemental essays and applications for your other colleges ready to go will be a huge advantage. Here's why: You will be able to move on feeling confident that you put time and energy into writing strong essays instead of writing them over vacation while feeling disappointed. Admissions readers want to know that you want to attend their college, so a positive, well-written essay will make a difference. Most importantly, do not leave these responses until the last minute. By getting these applications completed now, you will be able to focus on a strong finish to your first semester.
If you are denied or deferred, you should also take another look at your list and consider applying ED 2 to a college that was also close to the top of your list, if that feels right for you. An ED 2 application has a later deadline, typically early January, but offers the same advantages as applying ED 1. While a deferred ED 1 or EA application will be reviewed again in the spring along with Regular Decision applications, you may be better off moving on and committing to your Plan B ED 2 college.
For the colleges to which you are applying Regular Decision, keep track of when applications are due and be sure to follow up with your guidance counselor and teachers who are writing recommendations should they need more information.
And most importantly, though the college search and application process, including essay writing, is personal, don't take denials or deferrals personally. Although you may have been fully qualified for that college, their focus is on building a class that fulfills their institutional needs.