Tips for Making This a Great Year
10/22/2018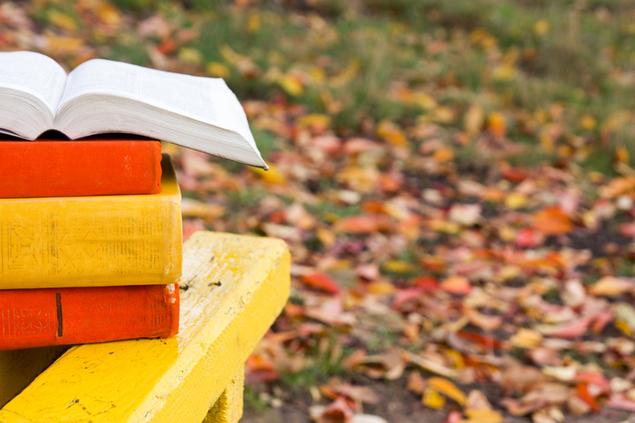 It's official! It is now fall and with the first days of the school year over and classes now fully in session, this is a good time to take steps to make this year a great one. Whether you are a freshman just starting your high school journey or a senior beginning to see the end in sight, each new year lets you start fresh and embrace opportunities to develop your own potential. In this newsletter, we provide some tips for each grade level, trying to focus on what matters at each particular stage. As always, please reach out to your Dunbar Consultant as you forge your own individual path.
Happy fall!
Sally Walsh
Freshmen:
• Find your footing: For most freshmen, the first few weeks of high school can be daunting. We recommend that freshman students try new activities that feel like a good fit so you can make friends and develop interests. It's also important to focus on your academic course work. Prepare for every class, study for tests and quizzes, and pay close attention to what is required for each course.
• Speak up! Even if this feels uncomfortable, speak up if you have a question, don't understand something, or need more information about an assignment or the material. Teachers appreciate students who strive for understanding and you will feel more confident in your work.
Sophomores:
• Begin the planning: If you took the fall PSAT, you will receive your results in December. When you get them, review these carefully with your parents, counselor and consultant and begin the process of planning your test-taking schedule for the next couple of years.
• Reach out to your Dunbar Consultant who can help you sort through the numbers and next steps.
• Remember that this was a practice test taken without preparation.
• As always, stay plugged into to your academic courses and extracurricular activities.
Juniors:
• Make a plan: If you haven't done so already, prepare your test-taking schedule now.
• If you haven't decided which test to take, take the diagnostic ACT and compare with your PSAT score. Often students find they perform better on one over the other. If this is you, commit to one test and prepare for that one.
• Reach out to your Dunbar Consultant to discuss your options.
• Once you know which test you will take, register for the test date well in advance as testing locations often fill up quickly.
• Develop relationships with teachers: Since colleges expect the teacher recommendations to be from junior year teachers, this is the time to get to know your teachers and develop a positive relationship with them. You will be asking two teachers to write on your behalf so getting to know them early in the year can make a difference in how they write about you.
• Attend college representative visits: Every fall, college representatives visit high schools providing students with opportunities to talk directly to college admissions officers. Keep an eye on the calendar and be sure to sign up and attend these visits. Talk to the representatives for the colleges that interest you and be prepared with specific questions. Make sure you have done some research on these colleges and take a notebook to record what you learn. Don't forget to provide them with your contact information and also take the name and contact information for the representative you meet so you can follow up with a thank you note. These "touches" can matter!
Seniors:
• Know your deadlines: This is the time to become organized regarding what needs to be done and by when. It helps to make a schedule of when each requirement for your college application(s) is due. Advance planning pays off and reduces stress.
• Grades still matter: Even though it is tempting to want to cruise in your classes senior year after three years of working hard, the grades you receive in your fall courses make a difference in your overall profile. We know that early decisions can be rescinded if there is a significant fall off in academic performance. Do not fall behind in your work and reach out to teachers if you need help or clarification on assigned work or tests.
• Mind your online presence: Be smart about how you present yourself on social media as colleges and university admissions office sometimes research their applicants' social media presence.
For Families of 7-10th grade students:
At this time of year we are often asked by families if it is too late to begin the process of looking at independent secondary schools, and boarding schools in particular. The answer is unequivocally no; there are always options open to all students and their families.
There are many reasons to look for a new school, from athletic and other extracurricular opportunities to needing a smaller or maybe a more focused learning environment. The process of looking at different school options for most middle school or ninth grade students is also the first time they are included in the decision making process, which is a significant maturing event in their young lives. Many parents, at the end of the process, comment with pride on how much their child has matured.
If changing schools is a move you are contemplating, please call or email us at Dunbar. We would be glad to discuss your circumstances and let you know how we might be able to help.
Did You Know?
The University of Chicago announced late last spring that it would make submitting scores for the SAT or ACT tests optional for US applicants. The university stated that its purpose in doing so was to help even the playing field for all of its applicants.
Similarly, in September, Colby College in Waterville Maine, announced they will no longer require standardized test scores as part of students' applications for admission.
A growing number of colleges and universities, including Yale, Quinnipiac and Rochester Institute of Technology, are allowing applicants to self-report SAT and ACT test scores instead of requiring them to submit official results. The intent is to make the process of submitting scores easier and less costly. However, admitted students will be required to send official score reports once they decide which college they will attend.
Dunbar Happenings:
As we always do in the early fall, our group met to review our students' academic profiles and assess their chances of acceptance to the colleges on their lists. We feel the many years of experience of the group, weighing in on each student, provides the most balanced assessments and strategies for our students. No different from previous years, the discussion was lively and helpful for all present.