Making the Most of College Visits
03/06/2019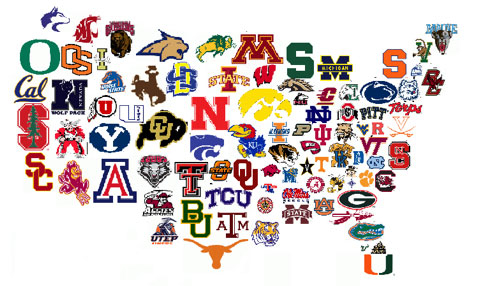 There are many ways to assess whether a college or university may be a good fit for you, but we believe, when possible, the best way for students to get a sense of academic and social fit is to visit the campus. Campus tours and information sessions provide a dizzying amount of information and without some plan for managing it, all that useful information about each college or university may get lost in the deluge of detail.
Useful tips for making the most of college visits:
Before visits:
Do your research: Using the college list you, your parents and your college counselor have drafted, go online and learn about the academic programs, campus, student body, college culture and anything else that might interest you about the college(s) you will visit.  Prepare questions for the tour guide or information session.
Bring a notebook and tote bag. Your notebook can help you keep track of your questions and answers you receive and the tote bag is for brochures and other handouts.
Plan to allow plenty of time for your visit so you can attend the information session, take a campus tour and walk around a bit on your own.  Don't plan on seeing more than 2 colleges in one day.
During the visit:
Get the name and card of your interviewer or information session speaker and tour guide.  Show interest; ask questions; write down answers. It's best to have your questions at the information sessions be more general and less personal in nature. You can ask the more specific, personal questions when speaking with a representative after the session is over.
Fill out form at the admissions office with your personal information.
Be open and observant. Consider the following as you explore the campus:
Do students appear happy?  Can you see yourself making friends and living with them for four years?
Look at bulletin boards to see the types of activities and events offered on campus. Do they interest you?
Pick up the campus newspaper.
Check out the town or city where the college is located.
After visits:
Process the information gathered: Look at your notes and the brochures and keep track of your impressions.
Contact the college admissions representative you met:  Write an email or note to those colleges you want to continue to pursue, thanking them for meeting with you and asking them any follow up questions.
Maintain the information gathered: Keep a file box of information, cards, and track your impressions in a dedicated notebook or file on your computer.
One final tip is to not let the weather or a less than inspiring tour guide influence your impressions.  Even the most beautiful campus can seem dreary on a rainy day and a boring tour guide does not represent a whole student body. If possible, reach out to students as you walk around campus and ask questions about student life; most students are happy to talk!
For more information on campus visits from our Dunbar Handbook,
click here
.