Our Approach
Dunbar consultants work as a team to help students identify colleges that would be good academic and social fits and show each student how to present and advocate for him or herself as effectively as possible. Our goal is for our students to have multiple options from which to choose and to feel positive at the end of the process.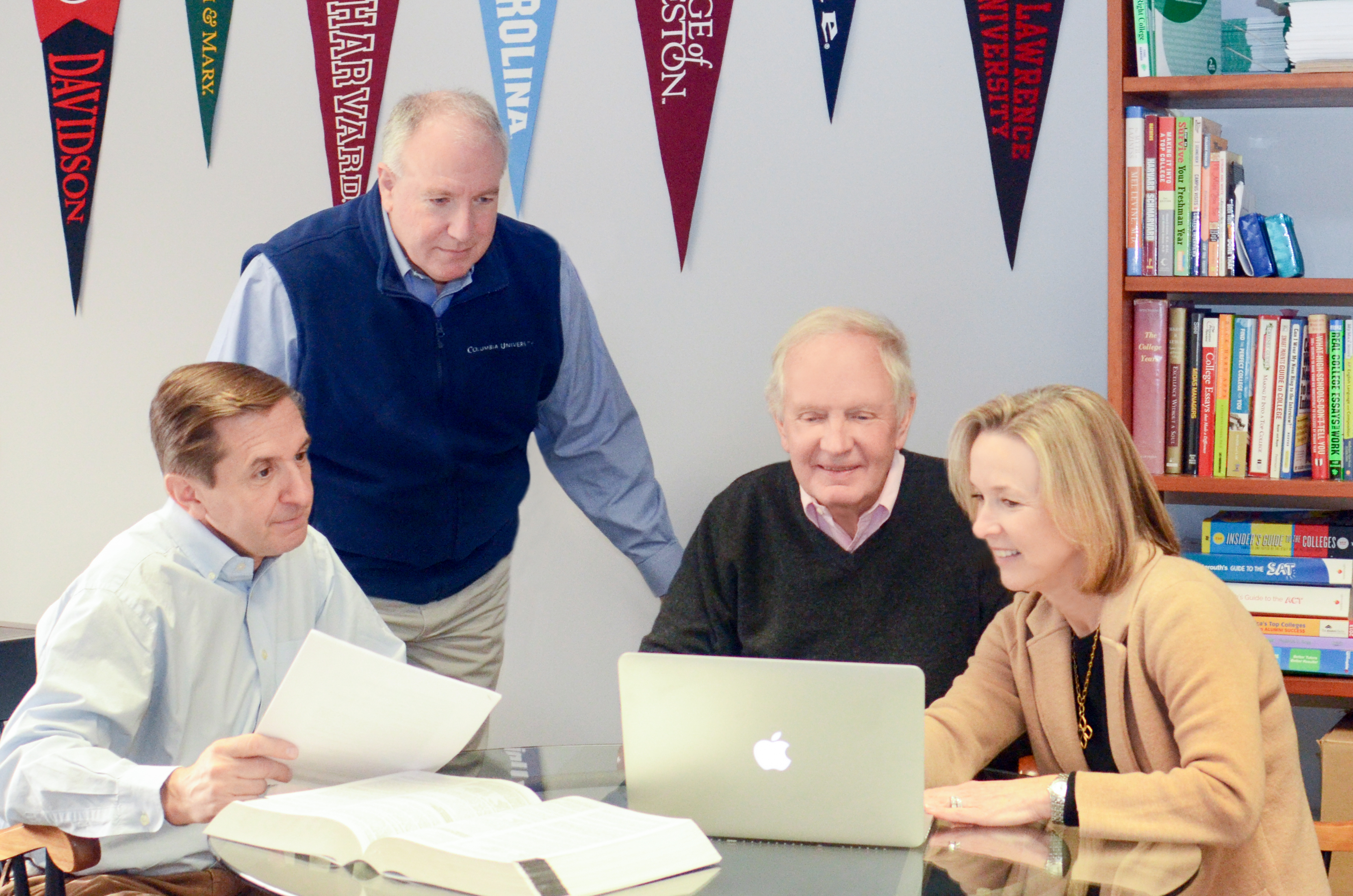 Personalized Path
We recognize that each student is unique. Therefore, we take a highly personalized approach in our guidance and offer a variety of college guidance programs, beginning as early as the eighth grade. No matter which program our families choose, each Dunbar consultant strives to understand each student on a personal level to better guide and support them throughout the process.
Team Support
At Dunbar, each student will work with an individual consultant; however, each will also have the support of the entire Dunbar team at numerous points throughout the process. List development, interview preparation and essay critique are all points of contact within the group.
The Dunbar group meets regularly to assess each student's profile, making sure the college list is balanced and appropriate for the student's academic profile and interests. We then discuss optimal application strategies for each individual student with the goal of having the best possible outcomes.
Essay drafts are critiqued by the group, giving each student multiple perspectives and suggestions for improvement.
Admissions interview preparation may be conducted by a member of the Dunbar team other than the consultant working with the student to give that student a more realistic interview experience.
Each Dunbar consultant visits numerous college campuses and attends various college admission conferences each year, sharing their findings with the team.