Privacy Policy
Dunbar Educational Consultants, Inc. Privacy Policy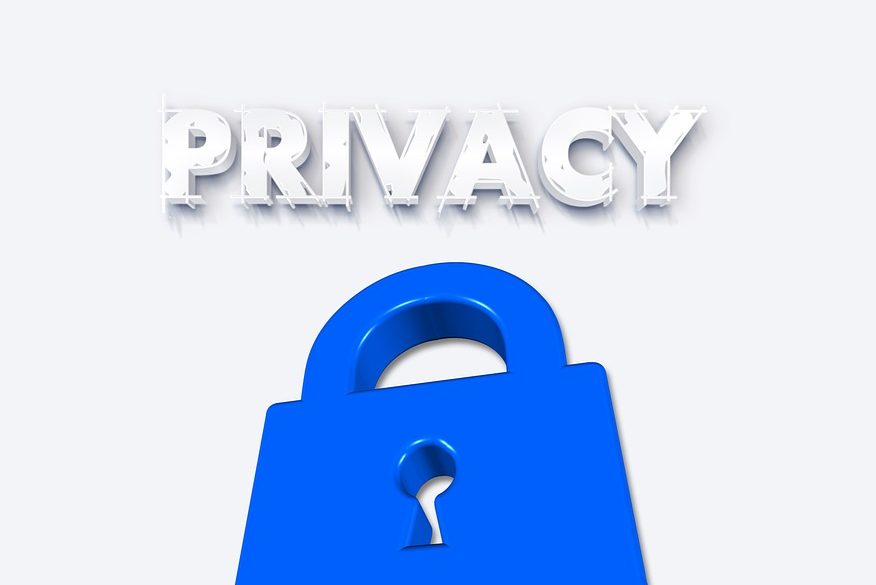 Privacy Policy
Last revised October 18, 2017
1.     General
This Privacy Policy of Dunbar Educational Consultants, Inc. ("Company" or "we" or "us") is for use in connection with www.dunbarconsultants.com and all its subdomains as well as its mobile applications, social media platforms, and all other websites owned, operated, or maintained directly or indirectly by the Company (collectively the "Website"). By using the Website you consent to the terms of this Privacy Policy, and you signify your assent to all of the terms of this Privacy Policy and our Terms of Service. If at any time you do not agree to the terms of this Privacy Policy, please do not use the Website. Your continued use of the Website constitutes your agreement to this Privacy Policy.
2.     Information Collection
We collect and store a variety of information from and about you when you visit and interact with the Website. This includes information provided at the time of filling in forms on our Website, requesting further services or registering to use our Website. We may also ask you for information when you report a problem with our Website. It is important that you understand what information we collect when you visit the Website from a computer or a mobile device and what we may do with that information. Some information is personal and some is not.
Personally Identifiable Information (PII)
Personally Identifiable Information ("PII") includes but is not limited to your name, mailing address, e-mail address, postal address, telephone number, date of birth, image, user-generated content, posts and other content you submit to Website, any other personal information you voluntarily provide to us, or information that can be used to identify you when combined with other information. Providing PII to the Website is on a voluntary basis, however, if you opt not to provide the Website with certain PII, you may be unable to access all functions of the Website, including but not limited to, creating a user account, or receiving advertising or promotional offers. In addition, you may be asked to submit your PII when contacting us about questions, inquiries or concerns or to provide services or support.
Information that is Non-PII
Information that is gathered when you visit the Website is not necessarily PII.  Information that does not identify you personally, such as your IP address, operating system, browser type and language, date and time of your visit, ISP, referring URL, Site pages most frequently accessed, search terms entered, your geographic region, industry, the type of content you view, etc. is Non-Personally Identifiable Information ("Non-PII"). We use Non-PII to help administer the Website and we reserve the right to share, sell or trade aggregated Non-PII with third parties. As stated earlier, Non-PII does not identify you individually. When Non-PII and PII are combined we refer to this as PII and the combined information will be treated by us as PII hereunder as long as it is so combined.
3.     Use and Sharing of PII
Improve our services and your experience on the Website: Your provision of PII to us using the Website will be subject to the terms of this Privacy Policy. We may store, process and use your PII in order to carry out the purpose for which such information was provided, including but not limited to, evaluate the use of the Website and services, enhance your experience on the Website (including tailoring it to your preferences), and for the general marketing and advertising activities related to the Website and services that we make available from time to time.
Sharing with Third Parties: Your PII may be shared with third parties as stated herein and you acknowledge that such third parties may not be governed by the same policies as the Website. Certain services available on the Website may be provided by third parties, including without limitation, affiliates, sub-contractors, authorized vendors, data processors, email marketing companies, customer support specialists, Web hosting companies and fulfillment companies, and we may provide your PII to such third parties in order to deliver the services to you. These third parties are not authorized to retain, share, store or use your PII for any purposes other than to provide the services for which they have been retained to provide.
Transfer of PII: We may transfer, sell, assign or otherwise dispose of or encumber PII to third parties in connection with the sale, merger, consolidation, change in control, transfer of all or some assets, bankruptcy, reorganization or liquidation of the Company. In such case, you would not be entitled to any compensation arising from any such transfer, sale, assignment, disposition or encumbrance of your PII. Finally, we may disclose PII when required to do so under applicable law, including but not limited to comply with a legal requirement, judicial proceeding court order or legal process served on us; to investigate a possible crime, such as fraud or identity theft; or when we believe it is appropriate to do so to protect the rights, property, or safety of our company or other persons.
4.     Opt-out of Company Emails
If you do not wish to receive marketing emails from the Company (except emails related to customer service or your account), please let us know by i) contacting us through one of the methods described on our Contact Us page ii) by clicking on the unsubscribe link within any marketing e-mail you receive from us; or iii) if applicable, by unselecting the subscribe box on your account settings.
5.     Automatic Data Collection Technologies
As you navigate through and interact with our Website, we may use automatic data collection technologies to collect certain information about your equipment, browsing actions, and patterns, including: details of your visits to our Website and other communication data and the resources that you access and use on the Website and information about your computer and internet connection, including your IP address, operating system, and browser type.
We also may use these technologies to collect information about your online activities over time and across third-party websites or other online services (behavioral tracking). Click here Network Advertising Initiative's Opt-Out Tool and the Digital Advertising Alliance's Opt-Out Tool for information on how you can opt out of behavioral tracking on this website and how we respond to web browser signals and other mechanisms that enable consumers to exercise choice about behavioral tracking.
The information we collect automatically may include PII or we may maintain it or associate it with personal information we collect in other ways or receive from third parties. It helps us to improve our Website and to deliver a better and more personalized service, including by enabling us to: (i) estimate our audience size and usage patterns; (ii) store information about your preferences, allowing us to customize our Website according to your individual interests; (iii) speed up your searches; and (iv) recognize you when you return to our Website.
The technologies we use for this automatic data collection may include:
Cookies (or browser cookies). A cookie is a small file placed on the hard drive of your computer. You may refuse to accept browser cookies by activating the appropriate setting on your browser. However, if you select this setting you may be unable to access certain parts of our Website. Unless you have adjusted your browser setting so that it will refuse cookies, our system will issue cookies when you direct your browser to our Website.
Flash Cookies. Certain features of our Website may use local stored objects (or Flash cookies) to collect and store information about your preferences and navigation to, from, and on our Website. Flash cookies are not managed by the same browser settings as are used for browser cookies.
Web Beacons. Pages of the Website may contain small electronic files known as web beacons (also referred to as clear gifs, pixel tags, and single-pixel gifs) that permit the Company, for example, to count users who have visited those pages or opened an email and for other related website statistics (for example, recording the popularity of certain website content and verifying system and server integrity).
6.     Public Information on the Website
Certain activities that you choose to participate in on the Website may be public.  This includes, but is not limited to, linking your account with other social media platforms, clicking through to other sites or to advertisements, or participating in certain activities on the Website. A brief explanation of some forms of information that may be displayed publicly is found below:
Public Forums: From time to time you may be able to participate in certain activities on the Website, such as chat rooms or bulletin boards, which will allow you the opportunity to communicate with the Company or other users of the Website. Unless otherwise noted, these activities may be generally accessible to all users of the Website and any information that you post or otherwise make available through these forums will be non-confidential and known to all other users. Accordingly, please exercise discretion when using these forums and when publishing any PII in these forums. You acknowledge and agree that the Company does not review, censor, or in any manner control the content of these forums and consequently the Company has no liability or responsibility whatsoever for information made available through these forums and that you will be liable to the Company for any liability that we incur as a result of any statement made by you in these forums. Your use of these forums is also subject to the Company's Terms and Conditions.
Clicking through: Our Privacy Policy applies only to the Company and our Website.  Other sites that our Website may link to or integrate with may have information practices different than ours.  Always read the privacy notice of the other websites before you click through.  We neither control nor are responsible for information that is submitted to or collected by other websites.
Advertisements: Our Website may feature advertisements served by third parties (e.g. advertisers, advertising agencies, advertising networks, data exchanges, etc.) to our Website.  These third parties may set and access their own cookies, web beacons and similar tracking technologies on your device in order to help us deliver customized content and advertising to you when you visit Website or third party sites. These third parties may also collect Non-PII such as your IP address and your viewing habits of the advertisement.  The Company is not responsible for these cookies or any data collected through use of these cookies, web beacons, or pixels.  The advertisement service providers are solely responsible for the information they collect and how they use that information. Depending on your location, there may be other solutions to help you control your online behavioral advertising preferences (such as whether certain third parties may collect and use your Non-PII for targeted advertising purposes).  For example, you may use the Network Advertising Initiative's Opt-Out Tool and the Digital Advertising Alliance's Opt-Out Tool.
7.     Children
The Company has no intention to knowingly collect any PII from individuals under the age of 16 years. If the Company learns that a child under the age of 16 years has provided PII to the Website without verifiable parental consent, the Company will use commercially reasonable efforts to delete such information from its databases. If you believe your child, who is under 16, has submitted PII to the Website, please contact us via one of the methods described on our Contact Us page.
8.     Changes to this policy
This Privacy Policy is subject to change.  Your continued use of the Website constitutes your consent to the current Privacy Policy including any and all updates or changes to this Privacy Policy.  We will post a notice on the Website when there are material changes in the way we treat your PII.  It is your responsibility as a user of the Website to periodically check back and review this Privacy Policy in order to be aware of what information we collect, how we use it, and with whom we share it.
9.     Security
The Company takes the protection of your personal information seriously.  We utilize reasonable and appropriate security measures to help protect the information under our control. However, no Internet data transmission can be guaranteed to be completely secure. All information provided to us is provided at your own risk. We may store your information, in whole or in part, on equipment or in facilities leased or licensed from other vendors or entities.  We rely on the safety and security statements of such vendors with regard to their storage equipment and services.  By using the Website, you agree that the Company is not responsible for any issues related to the electronic storage equipment and services of other vendors or entities, including, but not limited to, the release, loss or corruption of your data.  You also agree that you will seek remedy from the vendors or entities for any such issue and not the Company.
10.  PII Retention
We will only retain your PII so long as it is necessary for the purposes it was collected, for the services that you use, or to meet any and all legal requirements.  Your personal information will be deleted when it is no longer needed for any of these purposes
11.  Contact Us
We value the connection we have with our users and we welcome your feedback, questions, comments and concerns regarding the Privacy Policy and all other policies in effect on the Website.  If you have any questions regarding this Privacy Policy or the Website, the information that you have submitted to us, or if you would like to do any of the following:
see personal information that you have sent us in order to correct or update it, or delete your personal information from our files;
if your child has sent us personal information and you would like to delete that personal information from our files;
ask that we not send you mailings or otherwise contact you;
or report any violation of this Privacy Policy,
you can contact us through our Contact Us page or by sending correspondence to: